The mornings I want her to sleep, she wakes.
The mornings I want her to wake up she sleeps.
She woke up at 9:45 yesterday morning.....
And hides behind this chair,
She instantly opens every drawer.......
I had--------- Soup, cookies, chicken, cake, tea, smoothie, fruit, muffins.
Jax, got his when he returned from school....:)
I wanna Be realistic for a minute....
Charlee's kitchen costed me from beginning to end, $40ish.
Thrift store finds and things I already had.
I HAVE never done Valentines like this before,
I usually don't make Valentines day a HUGE deal, even tho its my most favorite day ever.
I was already planning on making this for her.
I'm savoring every 4 year old moment I get to have with Charlee.
So I just combined the two...:)
Well he told me a couple weeks ago he wants to wake up on his own with an alarm clock for school.
So I also just combined what I already was going to get him.
Along with the toolbox so I don't have to step on lego's anymore...
I hand delivered these little felt baskets to them.
Filled with little teenage treasures!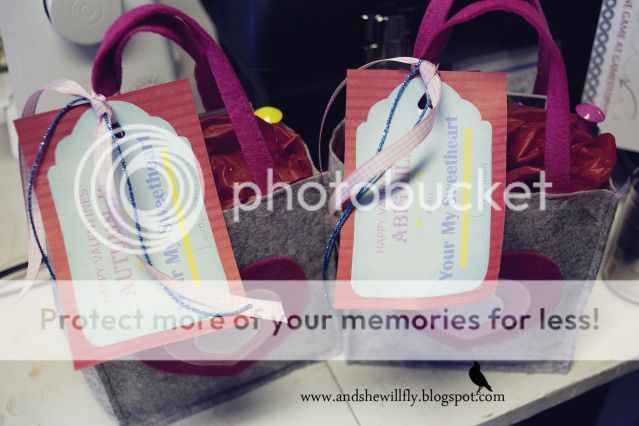 With this saying I found.
I made it, printed it, and framed it for them.
Our lives are NOT perfect.....
But it doesn't matter------
Imperfect things can be beautiful,

IF

we choose!
A few more signs went out the door this week......:)
.
.
.
.
.
.
And we had a nice valentines Dinner with a few of my favorite people, to end the day!......
.
.
.
.